Greetings from the President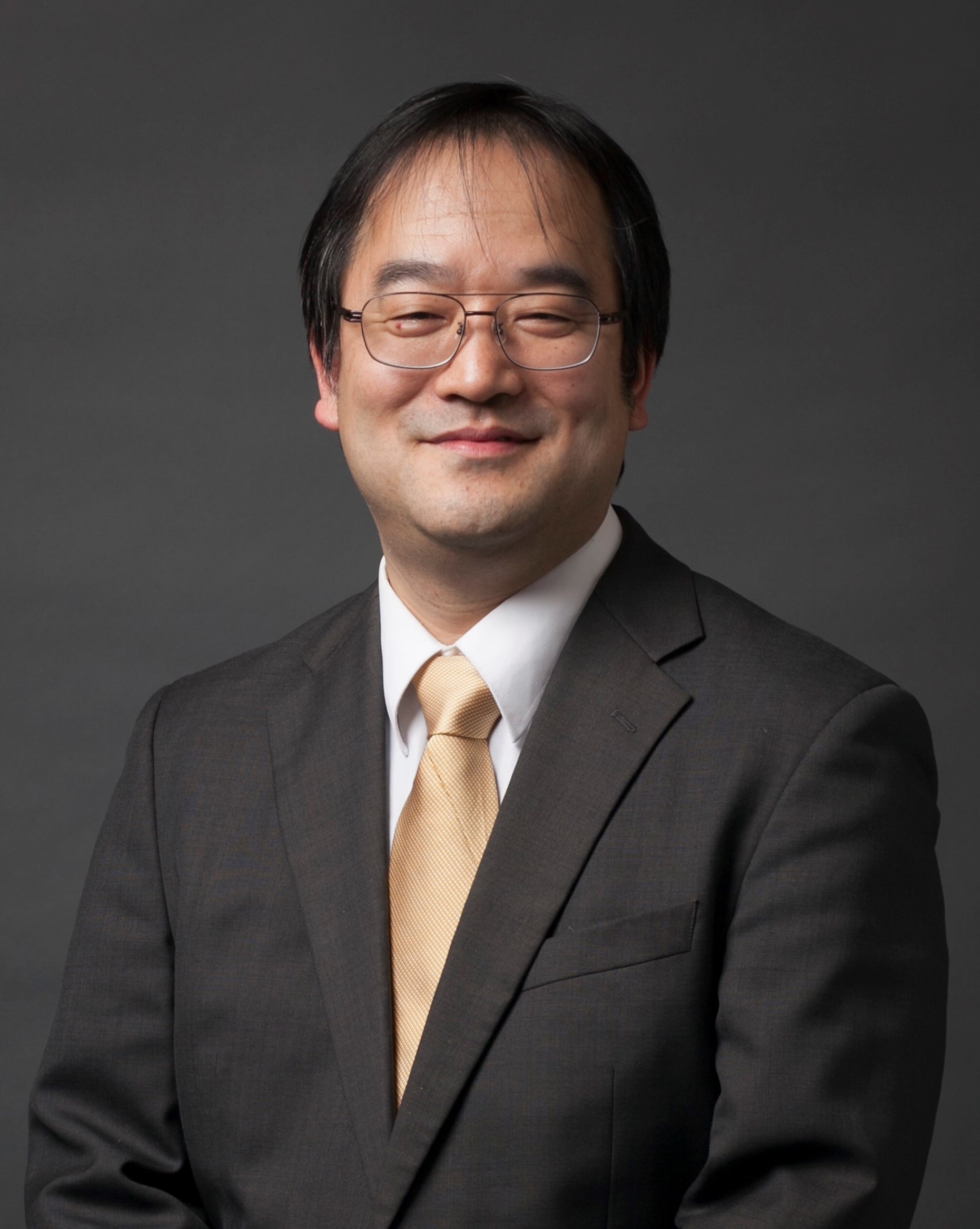 Yoshio Takahashi (The University of Tokyo), President of PF User Association (PF-UA)
I am Yoshio Takahashi of the Department of Earth and Planetary Science, Graduate School of Science, The University of Tokyo. I became the President of PF-UA in April 2021.Compared to former President Toshiyuki Shimizu, I have little experience of the PF-UA. However, I will do all I can to aid the development of PF, together with the new PF-UA Executive Committee Members and Management Committee Members. In doing so, I will appreciate users' frank and honest opinions, which will be helpful in the better development of PF.
Under the leadership of Nobuhiro Kosugi, Director of the Institute of Materials Structure Science (IMSS), and Nobumasa Funamori, Head of PF, PF and its parent organization IMSS have been implementing various reforms and addressing various challenges, with great enthusiasm for further development in the future.Looking at other facilities in the field of synchrotron radiation in Japan, the Synchrotron Light in Tohoku, Japan (SLiT-J) is under construction and SPring-8 is proceeding with its next-generation plan. The circumstances surrounding PF are constantly changing. I firmly believe that in such a situation, the persistent development of this field is most important, both to increase the presence of PF — which has been used by many academic researchers and has been a center of the fostering of talent — and to contribute to the fostering of talent and succession of scholarship. In addition, users' steady achievements and their innovative ideas are indispensable to PF's reputation as "a leading facility at which researchers gather." In my own case, I have experienced several times how the use of PF greatly improved my inelegant studies. I hope the importance of PF as an Inter-University Research Institute Corporation will be recognized more by the public.
To gain that recognition, it is important for PF and its users to enthusiastically offer information on its activities to the public. IMSS, to which PF belongs, is one of the two pillars of KEK. The second pillar, the Institute of Particle and Nuclear Studies (IPNS), is pursuing "the ultimate truth and origin" about materials and the origin of the universe, using accelerators. PF, on the other hand, is a factory of light where as many as 47 beamlines run simultaneously, and is producing research in various fields related to the pursuit of materials and life. This makes it difficult to grasp PF's collective aims. Humanity now faces a variety of problems, including environmental issues, climate change, resources, energy, food, population explosions, and starvation. The "realization of a sustainable society" is an urgent necessity. These problems are the most difficult, beyond COVID-19, in the history of humans who have previously considered only development. At such a time as this, I think we have to make it widely known that much of the research performed at PF is concerned with the realization of a sustainable society in a broad sense.
The world's population is estimated to increase to ten billion in 2050. For everyone in it to live equally, a highly efficient society has to be realized, because humanity cannot return to the primitive ages. It is important for the relationship between KEK and society that a wide range of researches are conducted at PF, such as: in the development of new devices, materials, and catalysts that contribute to the realization of that society; in pharmaceutical science, biology, and medical science, to ensure human health; in agricultural science, to support food production; in energy, resources, the environment, and climate change; and in the fundamental sciences, including physics, chemistry, basic biology, and earth science.With IMSS and PF taking the responsibility of performing such research, KEK will become a contributor to the "dream" of humanity and to "safety and security (realization of a sustainable society)", indispensable to Japan and the world. (It is important that PF is involved not only in practical studies but also in "dream" research.) I hope PF-UA will contribute to the production of those research results and appeals to society.
I wish such activities will finally break the trend towards reduced operation time, which has been a considerable challenge. Thanks to the efforts of the facility, annual operation time in 2021 has increased by about 20%. So that the facility's efforts do not come to nothing, and to link it to the future, we users must promote as many good studies as we can, and publicize the results. Based on that, the facility and PF-UA can combine to make known to relevant parties the role PF plays in the production of academic achievements and the fostering of talent. The securing of operation time and the promotion of a long-term plan will be gained thereby.
Other than the matters mentioned above, I can think of three further topics as concrete measures.
(1) Encouragement of doctoral students' research. The reason why PF is essential in certain fields in Japan is its effect on education. We have witnessed many times PF's importance to students, who grow by operating the equipment in PF with their own hands and obtaining their data. I hope PF-UA can contribute in some small way to supporting such students, especially doctoral students. I ask everyone for their opinions and advice on concrete measures to achieve that purpose. I have heard that PF-UA has some reserves that have been carried over. It is my personal view that PF-UA could use those reserves to provide financial support (payment of English editing fees and submission fees) to doctoral students performing research using PF and submitting research papers to academic journals.
(2) Cooperation with other research fields. "Cooperation between user communities" is another important PF-UA activity. While continuing with activities such as the introduction of user groups in PF-News, we will introduce researches using other probes ? IMSS features multiple probes, including neutron, muon, and slow positron ? to lay foundations where multi-probe researches are encouraged.
(3)Response to the medium-term plan. While keeping the promotion of a long-term plan in view, PF has set a policy of proceeding with operation and construction in a well-balanced way. It has been announced that during the first half of 2020s, which overlaps with my term of office, PF will upgrade the PF ring, construct an R&D beamline, and maintain aging facilities. Whenever input from users is required in these matters, we will gather their opinions and put them forward, to cooperate with the facility.
To speak frankly, I was not very aware of any synchrotron radiation science fields other than my specialty. Needless to say, PF-UA consists of researchers from many fields in science, and must cope with various situations and requests. We may face various problems other than those mentioned above. I will strive to connect you users and the facility staff to further promote research activities at PF. For this to happen, I need help from you users, and I thank you in advance.